igus linear guides help drones keep pests at bay
Device takes flight with lightweight and maintenance-free products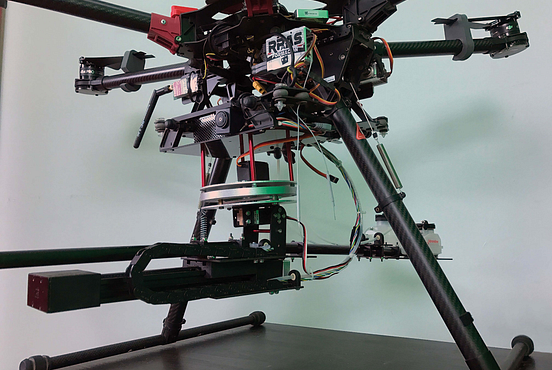 A company from Spain has developed a drone for pest control and it includes low-weight carbon linear guides a micro energy chain and pillow block bearings manufactured by igus.
The "FitoStinger" was developed by the Technology & Advances Centre of Barcelona. It includes an extendable arm, which allows the precise spraying of pesticides. The light, maintenance free linear guides made by igus are a key component to the drone. igus, the Germany-based motion plastics manufacturer, runs its North American operations in Providence, R.I.
In order to treat areas accurately, the drone must be tough and lightweight. The linear guide used in this application consists of a light carbon rail. A solid plastic carriage travels on the rail. The material has the required strength and stiffness yet is extremely light.
Lightweight components allow for less drive force to control the drone, which is extremely maneuverable in the air. The fault-free function of the drone also requires the guided cables and hoses to remain unentangled with other components during tilting, turning or rotational movements. This is made possible by an E2 micro energy chain as well as igubal pillow block bearings.
Drone technology benefits from the use of motion plastics
In addition to the FitoStinger drone for pest control, igus plain bearings are also used in drones for aerial photography, damage documentation and delivery of goods. Plastic bearings from igus are ideal for the diverse movements of drones, robust for outdoor use, offer low weight and freedom from lubrication and maintenance.
The FitoStinger's flight versatility allows it to reach the most complex areas and perform fast and effective treatment. The drone can be used in residential applications, parks and gardens, theme parks, hotels, campgrounds and recreational areas.
The device can be used against the invasive and destructive Gypsy moth in the United States. The moths can cause significant damage to trees and shrubs in North America. Learn more about the FitoStinger on its website.